EVERYTHING CHANGED IN AN INSTANT.
I thought I knew what was important, but one phone call sent my life into a tailspin.
Alone and afraid, I cling to the one man I shouldn't.
I was warned about him and told to stay away. "He's dangerous," they said.
But the man who could hurt me the most, gave me the greatest comfort.
"He's not who they think," I told myself.
But just like an illusion, things are never what they seem.
REVIEW
5 Stars
Callie is vapid and shallow caring more about her shoes and clothes than getting a date. When Bruno, the dangerously sexy man she's had her eye on for years, comes crashing into her apartment everything in her life changes.
Bruno is assertive and aggressive when he wants something and he is sweet, caring, and oh so yummy too! Everyone sees one side of him and thinks they know who he is, but I loved seeing the side Callie saw.
Callie had one view of life before things changed for her and I enjoyed watching her growth as the story unfolded.
As to the story itself there is only so much I can tell you without giving it all away I will say that it is an emotional rollercoaster that takes you through quite a journey and I enjoyed seeing every bit of it!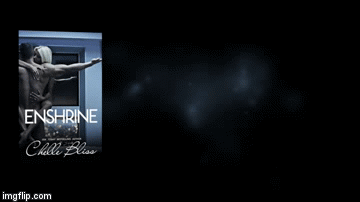 Available at the following retailers
ENSHRINE GIVEAWAY - OPEN INTERNATIONALLY
USA Today Bestselling author, Chelle Bliss, currently lives in a small town near the Gulf of Mexico in Florida. She's a full-time writer, time-waster extraordinaire, social media addict, and coffee fiend. She's written over ten books and has two series available. She loves spending her free time with her boyfriend, 2 cats, and her hamster.
Before becoming a writer, Chelle taught high school history for over ten years. She holds a master's degree in Instructional Technology and a bachelor's in history. Although history is her first love, writing has become her dream job and she can't imagine doing anything else.
ALSO BY CHELLE BLISS